Boxes and Packing Material
There's nothing worse than packing up and realising you're a few boxes short, or you've bought too many and now they'll just go to waste!
GC Removals will help you calculate the number of boxes, covers and packing materials you'll need before you start packing, removing the guess work and saving you money. Give us a call, and we'll work out exactly what you need, as well as which storage and moving equipment would be best.
Just give us a call!
Insurance
It's better safe than sorry! We're experts when it comes to moving, still, it's good to know you're covered in the event something goes wrong.
All of our work comes with standard transit insurance for things like fire or flood damage, rollover and theft. If you'd like more comprehensive insurance during your move checkout http://www.removalsinsurance.com.au/
How Many Boxes Do I Need?
This is a simple guide to let you know the average number of boxes that might be required for specific size properties.
| | |
| --- | --- |
| Property Type | Number of Boxes |
| 1 Bedroom Unit | 10 – 20 |
| 2 Bedroom Unit | 20 – 25 |
| 3 Bedroom Unit | 25 – 40 |
| 2 Bedroom House | 20 – 30 |
| 3 Bedroom House | 30 – 40 |
| 4 Bedroom House | 50 – 60 |
| 5 Bedroom House | 60 – 70 |
| 6 Bedroom House | 70 – 80 |
Boxes
Standard Carton 460mm x 460mm x 640mm
Buy – $5.50 each
Buy Back* – $1.00 each

Book & Wine Carton 415mm x 320mm x 360mm
Buy – $4.00 each
Buy Back* – $0.50 each
Picture Carton 1085mm x 905mm x 25mm
Buy – $3.50 each
Buy Back* – $2.50 each
Small size Plasma Box (up to 40″) 1400mm x 300mm x 750mm
>Buy – $60.00
Buy Back* – $30.00 each
Medium size Plasma Box (up to 50″) 1400mm x 300mm x 750mm
Buy – $85.00
Buy Back* – $35.00 each
Large size Plasma Box (up to 65″) 1750mm x 300mm x 1200mm
Buy – $85.00
Buy Back* – $40.00 each
Kitchen Box with Dividers 600mm x 300mm x 306mm
Buy – $5.00 each
Buy Back* – $2.00 each
Port-a-robe 110cm x 60cm x 50cm
Buy – $30.00 each
Buy Back* – $15.00 each
Hire – $15.00 each
Plastic Covers
Dining Chair Cover 1200mm x 1000mm x 250mm
Buy – $4.50 each

3 Seater Lounge / Sofa Cover 2450mm x 1500mm x 300mm
Buy – $6.00 each
Lounge Chair Cover 1950cm x 1500cm x 300mm
Buy – $5.50 each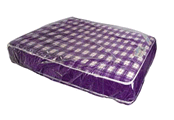 Single Mattress Cover 2250mm x 1200mm x 250mm
Buy – $5.00 each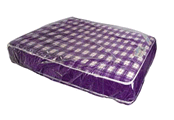 Double / Queen Mattress Cover 2500mm x 1600mm x 300mm
Buy – $7.00 each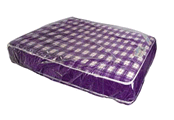 King Mattress Cover 2550mm x 1850mm x 350m
Buy – $8.50 each
Packing Material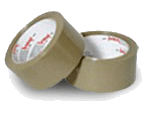 Premium Packing Tape 48mm x 75m
Buy – $5.50 each

Clear Packing Tape 48mm x 75m
Buy – $5.50 each
Tear Drop Tape Dispenser 150mm x 135mm x 60mm
Hire – $5.00
Buy – $25.00
Small Vac Bag 90cm x 70cm
Buy – $8.00
Large Vac Bag 120cm x 80cm
Buy – $10.00
Zipbag Ideal for packing clothes, linen, pillows & blankets.
Buy – $5.00
White Packing Paper (2.5kgs) 51cm x 76cm
Buy – $12.50
White Packing Paper (5kgs) 51cm x 76cm
Buy – $20.00
White Packing Paper (18kgs) 58cm x 81cm
Buy – $50.00
Bubble Wrap 50cm x 5m
Buy – $5.00
Fragile Labels (20 labels) 75 x 130mm
Buy – $1.00